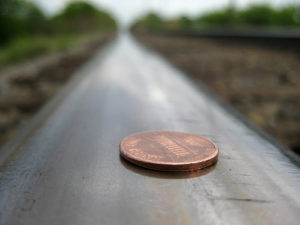 Claim and Litigation Services for Railroad Property Damage Claim or Lawsuit
RailroadClaims.com, founded by Ron Budra, is a privately-held third party adjuster and consultative firm providing claim and litigation services for any company faced with a railroad property damage claim or lawsuit.
Whether you are a small or large insurance provider, do NOT pay a railroad property damage claim without consulting Ron at RailroadClaims.com.
Involved in all property damage claims from coast to coast, Ron will dig deep into the property damage claim or lawsuit, investigate every facet of the claim and reduce the amount of money that is ultimately paid to the railroad.
Ron's substantial experience in the railroad industry, and especially in claims litigation, allows him to cut through the claim amount being sought by the railroad and identify what is real and what is perceived.
Ron Budra offers clients:
More than 45 years of experience in the railroad industry
Fees significantly less than an attorney's fees – An attorney will hire a third party adjuster, you might as well hire one you found and trust
A Railroad Expert title with extensive experience in depositions, Federal Court proceedings, interrogatories, discovery, crash video analysis and much more
Free consultations so you can get a good feel of his knowledge and services before hiring
Ron Budra's consultative services include:
Railroad property damage claim investigation
Railroad property damage inspection and verification
Expert defense for any litigation
Ability to exercise proper risk management during settlement negotiations
Claim negotiation
Claim settlement
At Railroad Claims.com, Ron has your best interest and his customer's bottom line at heart. With a proven track record, he can save you significant dollars being sought in a railroad claim.
Contact Ron Budra with RailroadClaims.com today if you have received a railroad property damage claim.
SCHEDULE A FREE 30 MINUTE CONSULTATION TO DISCUSS THE DETAILS OF YOUR CASE
Call us today! 302.743.4768