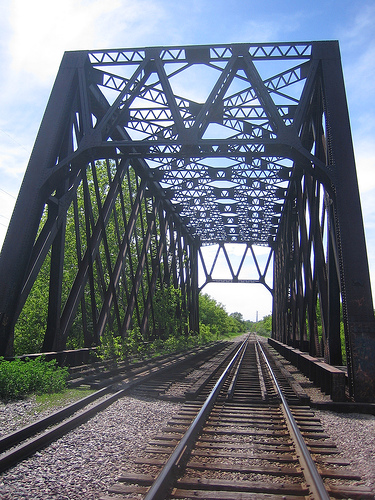 RailRoadClaims.com assists both small and large insurance providers nationwide in investigating, analyzing, negotiating and settling all types of railroad related damage claims.  With more than 45 years of experience, Ron Budra is an expert at handling railroad damage claims and issues such as these:
Locomotive damage
Railroad claim
Railroad property damage claim
Train damage
Heavy equipment damage
Reduce railroad claim payment
Amtrak property damage claim
Amtrak claim
Freight railroad claim
Claim for loss of use
Claim for locomotive loss of use
Claim for train delay
Claim for service interruption
Railroad property damage claim
Risk management
Claims handling
Crossing accident
Derailment
Railroad claim management
Experience with railroad property damage claims
Bridge strike claim
Railroad bridge damage
Railroad bridge damage claim
Heavy equipment appraisal
Railroad claim litigation
Locomotive appraisal
Site inspection for locomotive damage inspection
Perform on-site inspection of locomotive damage
While railroad damage claims tend to be a relatively rare occurrence for most insurance companies, they also tend to be very costly.   If you have received a claim of this nature, do not overpay.  Let Ron Budra put his decades of experience to work to help save your company time and money.
SCHEDULE A FREE 30 MINUTE CONSULTATION TO DISCUSS THE DETAILS OF YOUR CASE
Call us today! 302.743.4768